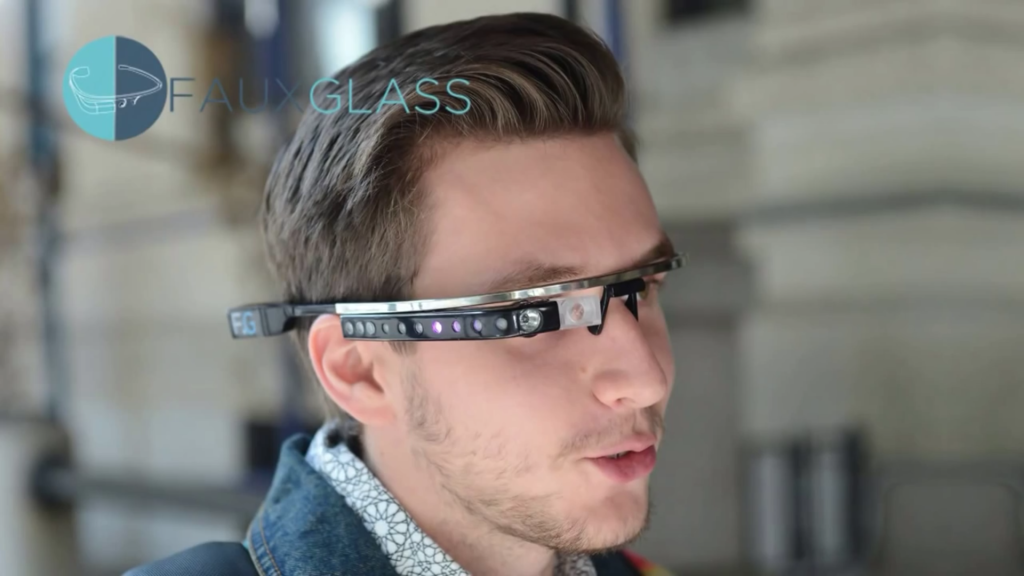 Aren't we all interested in getting a Google Glass? The only restraint seemingly is our pocket?
Well the wait is over, now everyone can get their very own Google Glass and that too for only $20, yup, that ain't a typo, that's the price of the new and upcoming Faux.Glass, a new IndieGogo project that claims to better than the original Google Glass.
A knockoff of Google Glass is not a new thing, many companies have tried and failed, but Faux.Glass is one promising project which can bring the technology within everyone's reach. Imagine recording a video or taking a selfie on the go, or better yet, navigate through a new city or well just search up some quotes, email someone, whatever you possibly can. It's truly something out of science fiction and in your hand and doesn't cost you a whooping $1500 or $2000 or $2500 like the Google Glass, at all.
Unlike the real thing, Faux.Glass is designed to give you the look (sort of) and feel (sort of) of Glass without the heavy price tag. Got any friends who hate Glass? Well this is the answer. Buy this and wear it all the time until your friends can't take it anymore. With Faux.Glass you can drive around wearing them with no issues once the Police pulls you over for driving while Glassing. Walk around in public and pretend to take pictures until you get punched in the face. The uses are literally endless with Faux.Glass. To highlight some of the features according to the developers…I mean well you know the guys who make it. You can use the Faux.Glass in-built no-camera to "Snap a memory with the faux camera. You'll never take a bad picture when they're all fake". Likewise, you can use the no-GPS which offers GPS-like features "It's the special mapping feature that will leave you just as lost as when you use a real GPS".
Sold! Where can you get one? Check out the IndiGoGo page here. For $20 you will get yourself a pair of Faux.Glass along with a selfie on their 'Wall of Faux'. For $38 you can actually get two pairs. If you are still not convinced then you have to watch the video below. The soundtrack alone is worth the $20. Enjoy.
The following two tabs change content below.
Erum Shakil is an experienced marketing business grad and a technology enthusiast. She has been running her very own YouTube channel to satisfy her pangs for geeky desires and helping others in the process. Offline, she is an experiential marketing strategist, specializing in 360 marketing communication designs for multiple brands in various industries.
Latest posts by Erum Shakil (see all)