In the world of Android, all it takes is one leak – pretty much like the Hollywood world. The official Android 4.4 KITKAT has been available only on the Nexus 5 for now, many custom rom developers are already working on releasing there firmwares based on Android 4.4 KITKAT code (more details here).
And as we speak, the first unofficial Android 4.4 KitKat ROM for the Galaxy Note 2 has hit the web, via OmniROM and it's available for download. OmniROM is available for not only the interntional Galaxy Note II GT-N7100 but its other variants as well such as the  GT-N7105, the AT&T Galaxy Note 2 and the T-Mobile Galaxy Note 2 models.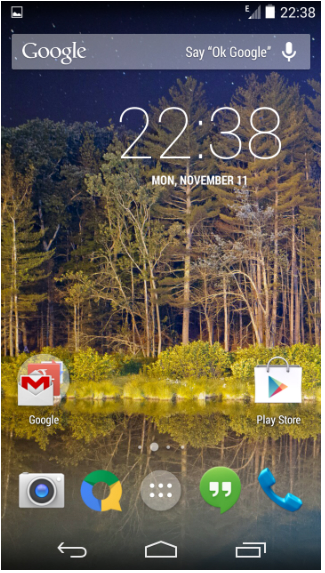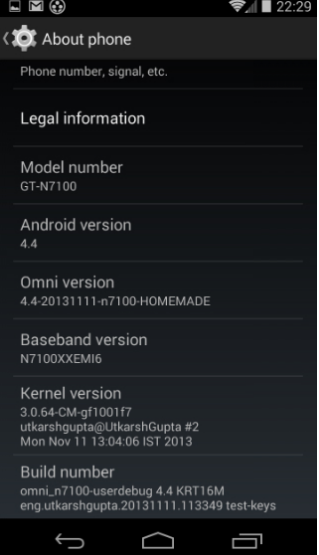 Officially, Android 4.3 Jelly Bean update is still pending, so we are expecting Android 4.4 KITKAT to feature some time early next year on the Samsung Galaxy Note II.
Instructions on how to get the Android 4.4 KitKat for the Galaxy Note 2 can be found on the xda-developers Forum (link). The build however is at the early experimental stages and for other developers and enthusiasts to play with, so flashing it right away for not so technical geeks is not recommened at this stage.
The following two tabs change content below.
Erum Shakil is an experienced marketing business grad and a technology enthusiast. She has been running her very own YouTube channel to satisfy her pangs for geeky desires and helping others in the process. Offline, she is an experiential marketing strategist, specializing in 360 marketing communication designs for multiple brands in various industries.
Latest posts by Erum Shakil (see all)