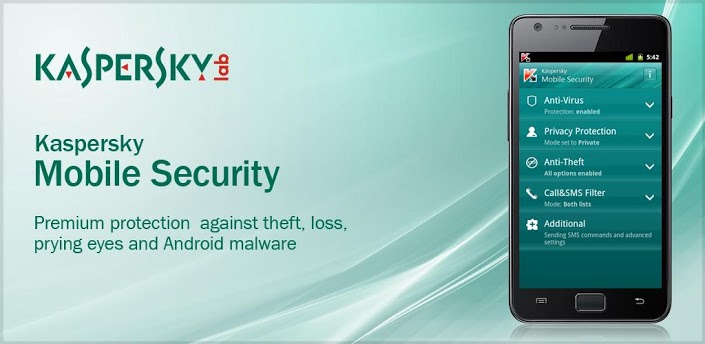 The renowned antivirus Kaspersky is now available for android devices. The Kaspersky Mobile Security is a paid antivirus and security app but is worth every penny spent. The app offers real-time protection from viruses, malware, malicious programs and spams.
The app also offers ant-theft features to remotely lock or wipe phone data in case of losing the phone or the device gets stolen  using GSM, GPS or Wifi. That's not all, the anti-theft feature also supports locking the device if the SIM card is replaced. The app also has call blocking and message filtering function and a special "privacy protection" system which lets the user decide what others can see and access when they pick up the phone.
Kaspersky Mobile Security is filled with all the features one needs in a complete mega security pack and is an extremely good paid app, in fact it is one of the best paid apps on the market.
The following two tabs change content below.
Erum Shakil is an experienced marketing business grad and a technology enthusiast. She has been running her very own YouTube channel to satisfy her pangs for geeky desires and helping others in the process. Offline, she is an experiential marketing strategist, specializing in 360 marketing communication designs for multiple brands in various industries.
Latest posts by Erum Shakil (see all)