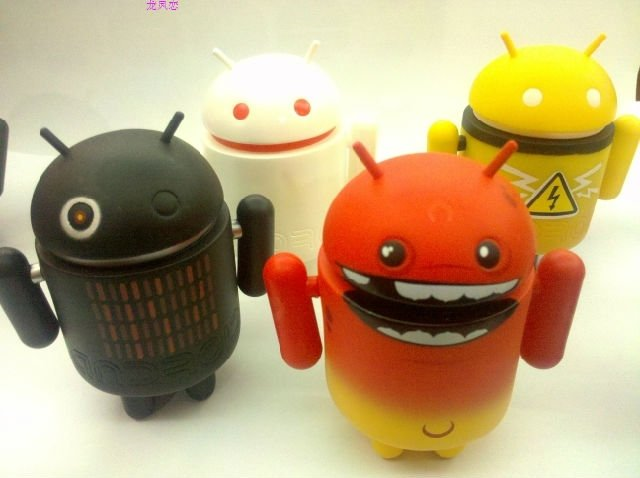 Top 7 Best Apps for rooted Android
So here we are with a rooted android device, ready and anxious to unleash the true potential of your android device but where to start from?
Here is a the best apps for rooted android, a list of the all-time, top most, must have apps for rooted android device but before you read further make sure you know all the things you need to know about rooting and that any app installed on a rooted device that requires super user permissions are liability of the android device user upon allowing the app to function on the android device. So be very sure you know what you are doing.
Now with that, here is our list for the must have apps for rooted android device, we have compiled the list based on our personal experience with a variety of android devices as well as through a survey of different android users. This list basically covers the necessary apps and in fact for many android users these apps are the very reason why they rooted their android device
1. Titanium Backup
It is a live saving app and you need to download it right away! Titanium Backup is available for rooted and unrooted android devices however to be able to get the maximum out of this app you need to have a rooted android device. Titanium Backup lets the user to backup and restore system and user apps along with their data. The app also lets the user to 'freeze' system and non-system apps which means more free space and memory along with that the user can uninstall a system app using Titanium Backup.
Android Market Download Link – Titanium Backup (Free)
Android Market Download Link  – Titanium Backup Pro (Paid)
 2.    Undelete for root users
Undelete is one of the miracle data recovery apps for android. There had always been a time in every android users life when they accidentally delete a picture, a document or an mp3 from their android device without any hope of ever getting it back and that's exactly what Undelete changed. It allows the rooted android users to scan the SD card and restore most of the scanned data from the storage, saving the data to be lost forever. The app is available for free on the android market so you should have the app installed before you finish reading the whole article!
3. CPU Master
Ok so you rooted your android device just so that you can overclock your android and get  that nitro boost out of it but you don't want to spend any bucks on it (point taken, since you've already rooted your android device and thrown the warranty away) CPU Master is the app for you. CPU Master lets the user manage the maximum (overclock) and minimum (underclock) frequency of their android device. It also allows the user to set voltages and governors for the rooted android device and set the right combination for their android device. The user can also enable Profiles (pro version).
 Android Market Download Link – CPU Master (Free)
Android Market Download Link – CPU Master (Pro)
Screenshot is a must have app if you are in love with your rooted android device and want to share off its beauty with the rest of the world. Screenshot lets you capture your android device's screen and save the screenshots as BMP, JPG or PNG format as per user preference. If you want to share how customized and awesome your desktop is looking right now or may be an error you encountered, just take a screenshot using screenshot app and share. Best of all, Screenshot is available on android market for free!
5. Market Enabler 
Don't you ever want to download apps after reading a review or watching a youtube video but you sadly realize that the app is not available for your country or region just yet. Happens to all of us isn't it? So everyone let's give a round of applause to Market Enabler. Market Enabler is an android app for rooted android devices that let's the user to download apps that are restricted in their region. The app gives a list of carriers and regions to select from, upon selection of another carrier/region the app lets the user surf the android market mocking the carrier/region as per the new settings. The user can later restore the settings as per their original carrier and region. It's a good choice for a rooted android device and is available for free on the android market.
Android Market Download Link
6. Root explorer
Root explorer is hands down one of the best file explorers for rooted android devices. It let's the user remove all the bloatware system apps that comes pre-installed by carriers or manufacturers that simply take up memory and space. In addition to this, Root explorer allows exploring zip files as well as read and edit text files, which sometimes becomes handy specially for those who want to modify and/or compress a file here and there to tweak their rooted android. Get root explorer from the android market and kick the bloatware away (and do the tweaking only if you know what you are doing!)
7. Rom Manager
Last but definitely not the least in any sense, Rom Manager is a dream app for every rooted android user who want to flash and manage custom roms on their android devices. Rom Manager allows the user to keep the Clockworkmod Recovery updated as well as directly download and flash roms from its database, especially true for Cyanogenmod. Rom Manager however have a list of supported devices and might not be feasible for everyone to use, so please see if your device is supported and you are absolutely comfortable using this app. Rom Manager have resulted in bricking android devices so it is a risky app yet useful for those it works for, we know its enticing but you've been warned.
Android Market Download Link – Rom Manager Free
Android Market Download Link – Rom Manager Premium
The following two tabs change content below.
Erum Shakil is an experienced marketing business grad and a technology enthusiast. She has been running her very own YouTube channel to satisfy her pangs for geeky desires and helping others in the process. Offline, she is an experiential marketing strategist, specializing in 360 marketing communication designs for multiple brands in various industries.
Latest posts by Erum Shakil (see all)