Presenting Framaroot, it is a one click application that roots almost any android phone or device without even needing a computer. Simply click this link Framaroot and head over to the official XDA thread by alephzain. Framaroot supports a wide array of android versions, from Froyo to Jellybean!
Step by step Guide to Root Any Android Phone or Device using Framaroot
Note: Rooting your device will VOID your Android phone's Warranty. Proceed at your risk. EdenDroid.com and the aurhor is in no way responsible for the outcome of this tutorial.
Step 1: Download Framaroot app on your phone or computer by sharing this article on twitter, facebook or google plus
Step 2: Copy Framaroot from your computer on your phone (in case you downloaded using computer)
Step 3: Install the Framaroot apk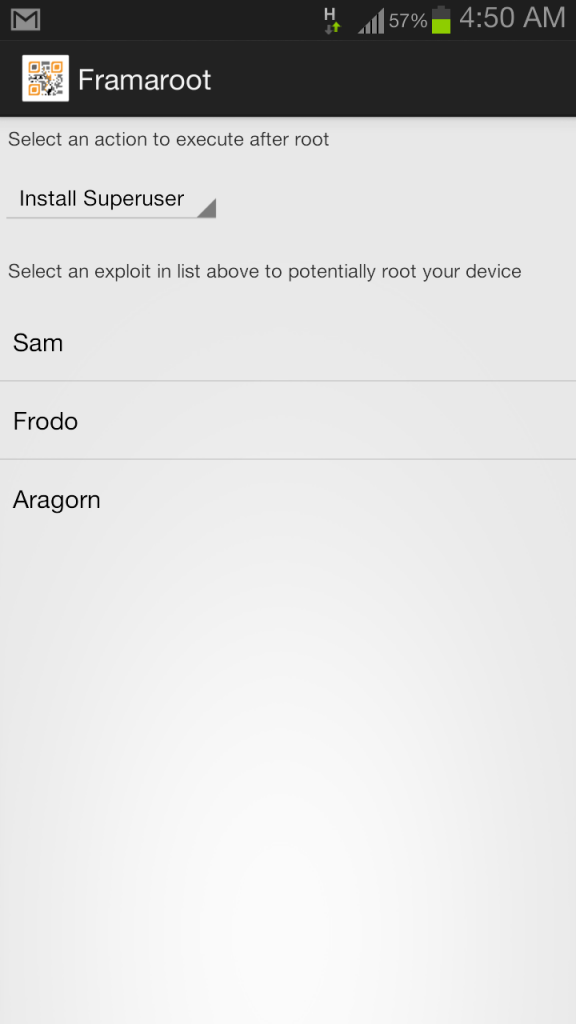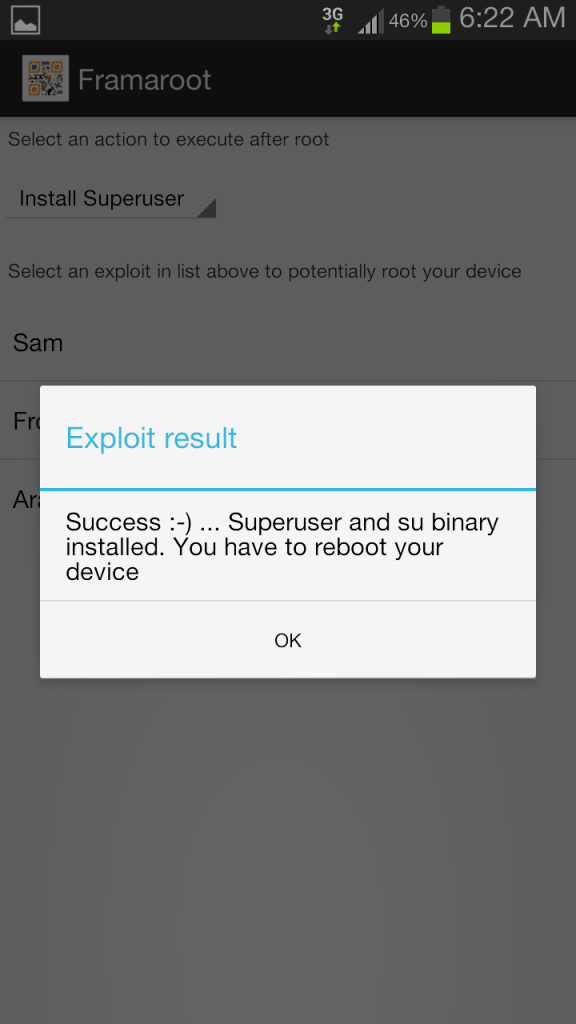 Step 4: Choose "Install Superuser" option
Step 5: Select any of the exploits that appears in the app, and wait – if you see "Success.. Superuser and su binary installed", congratulations you've rooted the phone!
Step 6: If you receive a failure message, try another exploit and follow the same steps.
The app also has an Unroot option, so you can revert back to the unroot, untouched stage whenever you want.
The following two tabs change content below.
Erum Shakil is an experienced marketing business grad and a technology enthusiast. She has been running her very own YouTube channel to satisfy her pangs for geeky desires and helping others in the process. Offline, she is an experiential marketing strategist, specializing in 360 marketing communication designs for multiple brands in various industries.
Latest posts by Erum Shakil (see all)