Hot Spot Shield is one of the most popular softwares today in letting your surf internet anonymously, breaking through the barriers of website blocking, and what-not, it's a neat software, freeware available directly from www.hotspotshield.com  (My app of choice on my Samsung Galaxy Note II)
But when I talk about my laptop, I want to introduce to you the best software till date to by-pass any such issues, it's a must must must have!
Presenting: CYBER GHOST VPN
Cyber Ghost VPN allows you to surf anonymously, and works flawlessly on Windows Xp, 7 and 8 (tried and tested!)
It's very easy to you, simply register at the service, you'll receive an authentication email, some codes, blah blah, it's not a big hassle, just follow the instructions and you are done – FREE AT LAST!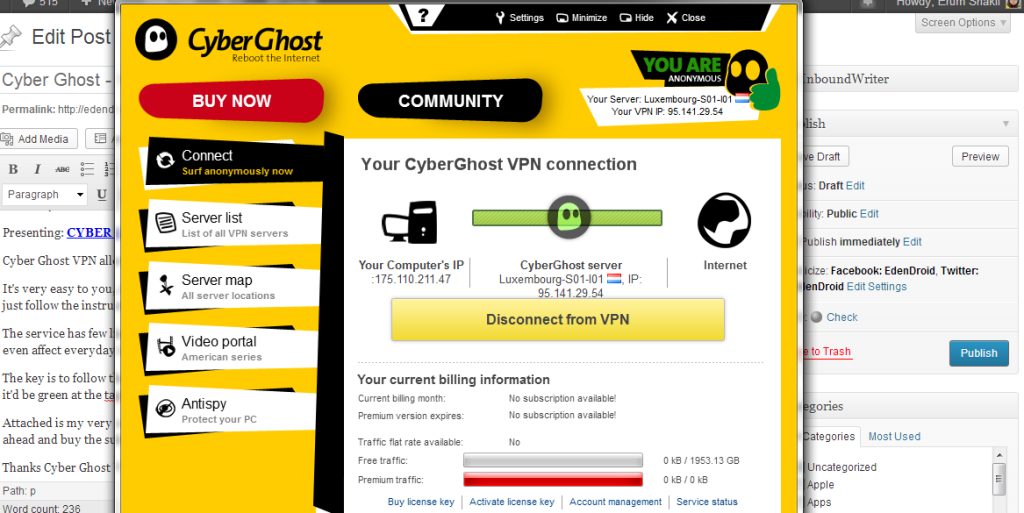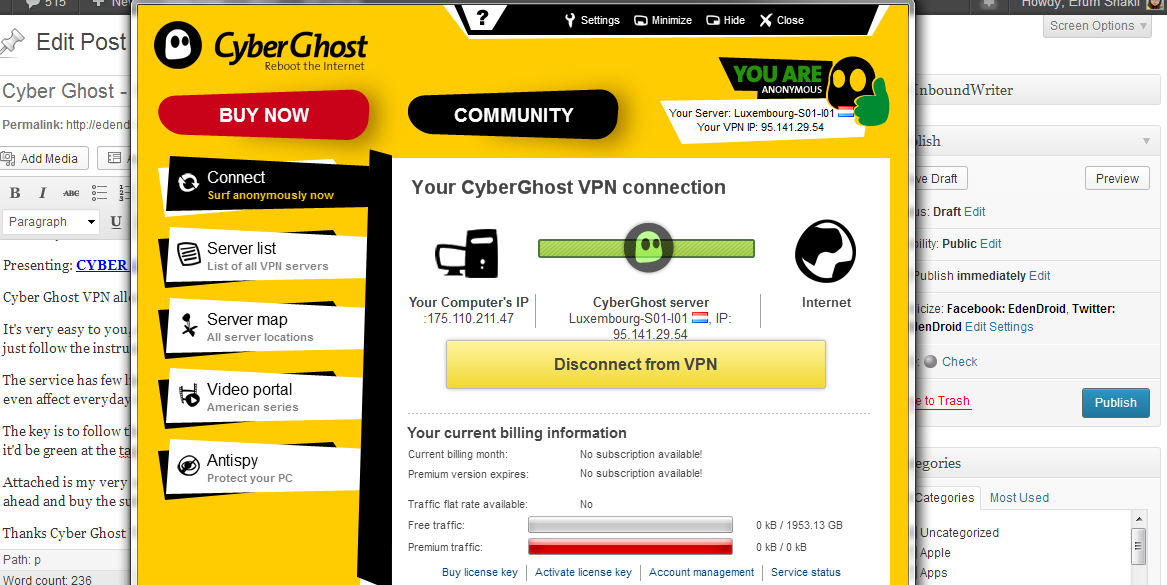 The service has few limitations, if you are using it for free, however the limitations are like almost non-existent and probably won't even affect everyday internet user, who might just want to watch YouTube!
The key is to follow the instructions and let it happen. The little ghost icon thingy will turn translucent on the window and if you hide it, it'd be green at the taskbar – meaning you are now anonymous!
Attached is my very own screen shot – Yes I'm using it at the time of writing this post! Also if you feel a little generous, you can go ahead and buy the subscription which I very much intend on doing, they deserve it!
Thanks Cyber Ghost VPN guys! Loads of MUCH!
The following two tabs change content below.
Erum Shakil is an experienced marketing business grad and a technology enthusiast. She has been running her very own YouTube channel to satisfy her pangs for geeky desires and helping others in the process. Offline, she is an experiential marketing strategist, specializing in 360 marketing communication designs for multiple brands in various industries.
Latest posts by Erum Shakil (see all)