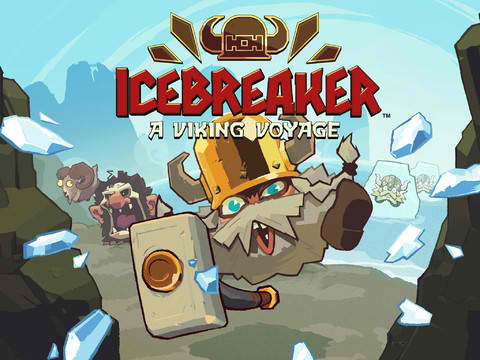 Rovio, the company behind Angry Birds has stretched its base by moving to a new franchise (or we hope it becomes like so), "Icebreaker: A Viking Voyage." The game has appeared on the Apple App Store for $0.99. This is not, the first title Rovio has started a title other than Angry Birds, case in point, Amazing Alex, however the later hasn't carried the similar fame. Viking Voyage, an originally third-party venture, might become a success but only time will tell, also, a suggestion by us would be, "Make it Free"- use the in-app monetization model (hint hint!)
Icebreaker: A Viking Voyage, is developed by Nitrome, featuring a young Norseman who needs to navigate puzzling missions in order to rescue his other Viking friends. The striking difference between Angry Birds and A Viking Voyage would be the strong emphasis on the narrative and story line and tongue-in-cheek humor.
The game has reached No.6 on Apple's top paid charts in the U.S. app store in only a short period of 5 days.
Download now from Apple app store and while you are at it check out the official site to stay up-to-date with the latest happenings
The following two tabs change content below.
Erum Shakil is an experienced marketing business grad and a technology enthusiast. She has been running her very own YouTube channel to satisfy her pangs for geeky desires and helping others in the process. Offline, she is an experiential marketing strategist, specializing in 360 marketing communication designs for multiple brands in various industries.
Latest posts by Erum Shakil (see all)