Nokia X  has been a success story so far, tapping not only the Windows Phone users but also Android smartphone addicts with it's hybrid software allowing the users to run android apps on windows interface.
Nokia X however offers the classic Metro UI, which is patented by Microsoft for Windows based devices but what if you get a chance to get Android Homescreen on Nokia X as well? Wouldn't that be like awesome!
Head over to the store and download NOVA LAUNCHER (Read: how to install android apps on windows phone)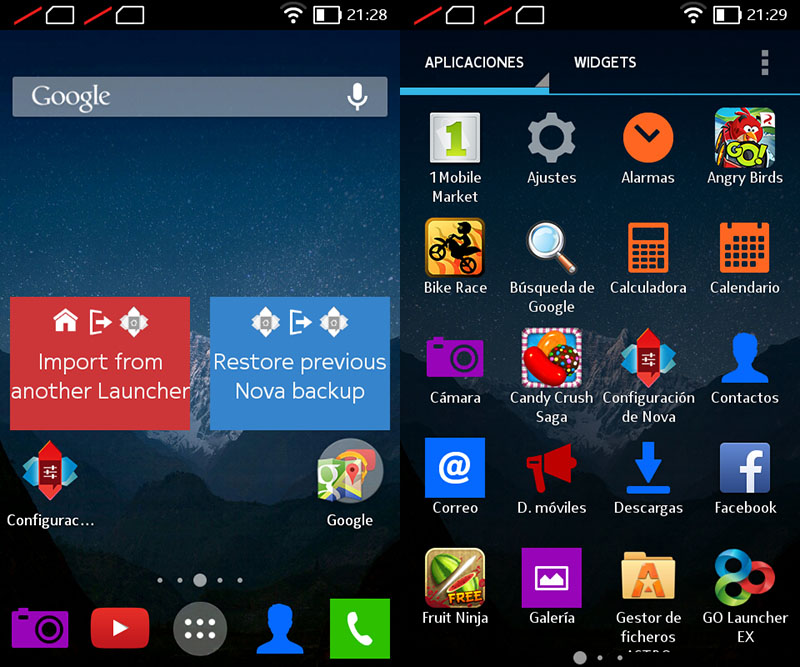 As you can see in the image above, the freshly announced Android child of the Finnish company runs the wildly popular homescreen replacement without any hiccups.
NOVA and the Nokia X
Even though Nova Launcher is all but certainly among the 75% of Android apps which will work unmodified on the Nokia X family, it's best to download it via third party app store or through the apk method to get the latest and working launcher for the android windows hybrid smartphone. (How? Find out here)
What do you think? Would you prefer traditional Android UI over Nokia's own?
The following two tabs change content below.
Erum Shakil is an experienced marketing business grad and a technology enthusiast. She has been running her very own YouTube channel to satisfy her pangs for geeky desires and helping others in the process. Offline, she is an experiential marketing strategist, specializing in 360 marketing communication designs for multiple brands in various industries.
Latest posts by Erum Shakil (see all)