We've seen the evolution of smartphones and with that the evolution of smartphone displays. In a matter of few years (it feels like yesterday!) we went from Retina displays to HD displays and now Full HD displays. Just as the smartphone manufacturers are at full throttle with their manufacturing units, we are moving forward with more and more pixel density of the screens and you only know what you were missing with the right pair of specs!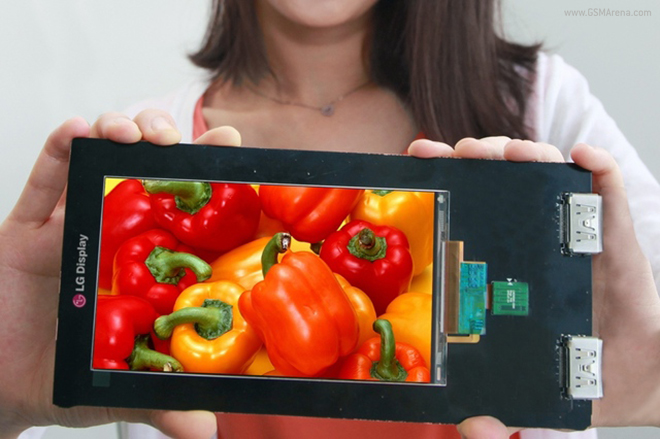 Come today, LG, the Korean manufacturer behind the latest LG G2 smartphone has showcased a new 5.5-inch display with a resolution of 2,560 x 1,440 with a pixel density of 538 PPT and 439 nits of brightness. This new masterpiece is being called the 'Quad HD' display as it has four times the resolution of a typical 720p HD display.
Which smartphone or phablet or well which device in general will have the honour of having Quad HD display first might be unveiled later this year or early  next year, for now no plans have been announced.
The following two tabs change content below.
Erum Shakil is an experienced marketing business grad and a technology enthusiast. She has been running her very own YouTube channel to satisfy her pangs for geeky desires and helping others in the process. Offline, she is an experiential marketing strategist, specializing in 360 marketing communication designs for multiple brands in various industries.
Latest posts by Erum Shakil (see all)