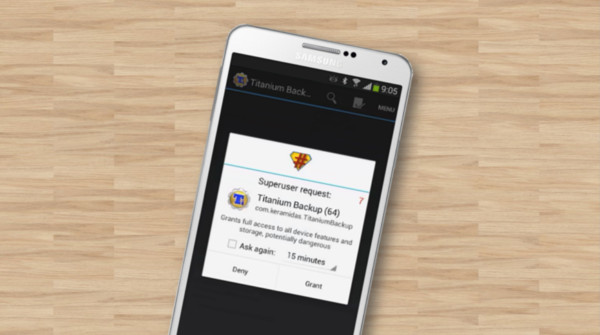 Before going forward with this, a little handy dandy warning, Rooting voids the warranty, also well you can brick you device, but there are multitude of reasons, why you should root it (Check Out Why)
And now for the steps:
Download the latest version of the ODIN flashing software for Samsung handsets and the latest USB driversif your phone doesn't get recognized by your computer, or visit Daerragh's ODIN thread from the source link below.
Get the appropriate file for your Note 3 model, which can be checked from Settings>About phone>Phone identity>Model number, then follow Chainfire's instructions below closely, or visit the respective thread we've sourced at the end:
Download and unzip the respective CF-Auto-Root-….zip file for your device
If you end up with a recovery.img and cache.img file, you've extracted twice. You need to end up with a .tar.md5 file – don't extract that one (USB) Disconnect your phone from your computer
Start Odin3-vX.X.exe
Click the PDA button, and select CF-Auto-Root-….tar.md5
Put your phone in download mode (turn off phone, then hold VolDown+Home+Power to boot – if it asks you to press a button to continue, press the listed button
Connect the phone to your computer
Make sure Repartition is NOT checked
Click the Start button
Wait for Android to boot
DONE!!!
NOTE: This method would tick you KNOX WARRANTY off!
The following two tabs change content below.
Erum Shakil is an experienced marketing business grad and a technology enthusiast. She has been running her very own YouTube channel to satisfy her pangs for geeky desires and helping others in the process. Offline, she is an experiential marketing strategist, specializing in 360 marketing communication designs for multiple brands in various industries.
Latest posts by Erum Shakil (see all)