Samsung Galaxy Note 4 to feature a curved screen
From the rumor mill a fairly authentic rumor has churned out which leads us to believe the Samsung Galaxy Note 4 might feature a curved screen, but not in the way we've seen on the Galaxy Round. Instead the bulk of the display would be flat but it would curve off at the edges so that there'd be no visible bezel.
So what is the source of this authentic rumor? It's a patent filed by Samsung late last year, the patent shows a very Note like device with a curved screen – it looks pretty much in the lines of the mock screen/device Samsung unveiled at MWC with Youm.
Samsung Galaxy Note 4 news from industry insiders
Also to give it more backing, ZDNET Korea has reported the Samsung Galaxy Note 4 would very likely have a flexible display and that the "industry insiders" claim it will have a three-sided screen, presumably allowing you to read notifications and the like from side on.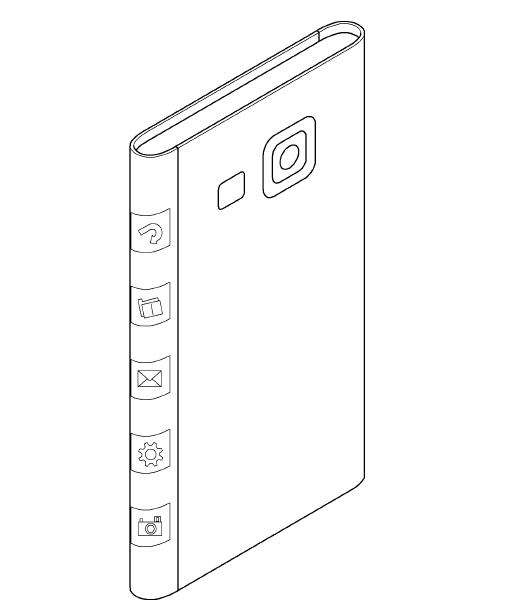 Curved Screen, flexible display– possibility on Samsung Galaxy Note 4?
Now a more recent patent shows a device with a curved, multi-sided screen and interestingly it looks as if certain apps or on-screen buttons, such as camera, email, settings and the back button will be lined up down one of the sides, giving you easy access to them without taking up valuable screen real estate on the front of the phone.
If this pans out then it will be a big change for Samsung's phablet flagship, but that's not necessarily a bad thing.
Recently a Samsung executive confirmed that the company is thinking about a flexible display. So in other words nothing is set in stone one way or another, but there is at least a chance that we'll get a curvy screen and it could be seen on Samsung Galaxy Note 4.
The following two tabs change content below.
Erum Shakil is an experienced marketing business grad and a technology enthusiast. She has been running her very own YouTube channel to satisfy her pangs for geeky desires and helping others in the process. Offline, she is an experiential marketing strategist, specializing in 360 marketing communication designs for multiple brands in various industries.
Latest posts by Erum Shakil (see all)