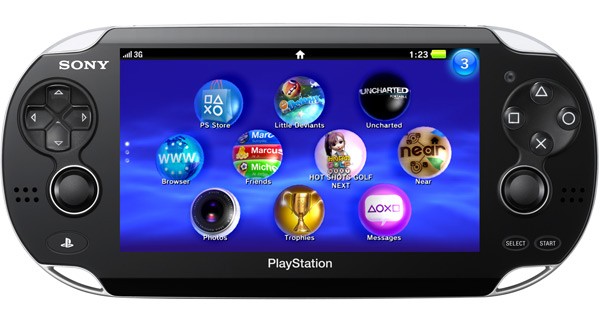 Betcha didn't think this day would come, but it finally has. Sony has just come clean with its next-generation PlayStation Portable. It's actually codenamed NGP and will revolve around five key concepts: Revolutionary User Interface, Social Connectivity, Location-based Entertainment, Converging Real and Virtual (augmented) Reality. It will be compatible with the PlayStation Suite and is backwards-compatible with downloadable PSP games and content from Sony's PlayStation Store.
Specs include a quad-core ARM Cortex-A9 processor, 5-inch touchscreen OLED display with 960 x 544 resolution, dual analog sticks (not nubs as on the current generation), 3G, WiFi, GPS, a rear-mounted touchpad, the same accelerometer / gyroscope motion sensing as in the PlayStation Move, an electronic compass, and cameras on both the front and back. Available this holiday season. Wait… what?!
The following two tabs change content below.
Erum Shakil is an experienced marketing business grad and a technology enthusiast. She has been running her very own YouTube channel to satisfy her pangs for geeky desires and helping others in the process. Offline, she is an experiential marketing strategist, specializing in 360 marketing communication designs for multiple brands in various industries.
Latest posts by Erum Shakil (see all)