The pablet market is certainly heated up more as earlier today Japanese Tech giant Sony announced that, soon they will launch a 6.4″ Full HD Xperia Z Ultra. The size certainly put this device into Phablet category. The best part of Xperia Z Ultra  as per Sony is it has highest level of water resistance.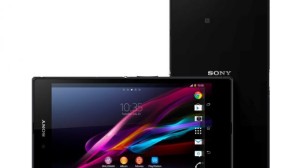 This device also comes with revolutionary TRILUMIOUS display which will give the user the best experience of rich and true color. The display also includes sony's X-Reality for mobile.
Sony Xperia Z Ultra also packs 2.2GHz quad-core Snapdragon 800 processor, 4G LTE connectivity, 2GB of RAM and Android 4.2. Also the user will experience the Sony Walkman feature, Movie Application as well as Album Application. A
"With Xperia Z Ultra you don't even need a stylus. Pick up any pencil or pen with conductive tip and you can start writing or drawing. And you can write during calls, so you'll always be ready capture your thoughts as they happen. Note taking and sharing has never been easier," a Sony executive stated.
To keep in mind for all the users around the world, Sony is going to launch it in three colors – white, black and purple.
The following two tabs change content below.
Erum Shakil is an experienced marketing business grad and a technology enthusiast. She has been running her very own YouTube channel to satisfy her pangs for geeky desires and helping others in the process. Offline, she is an experiential marketing strategist, specializing in 360 marketing communication designs for multiple brands in various industries.
Latest posts by Erum Shakil (see all)