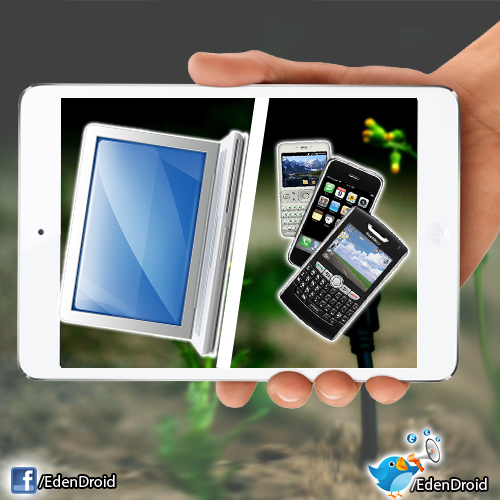 Its a bitter truth that it took  ages for laptops to become what they are today, where as smartphones really stepped in at a great speed. One of the reasons could be the high penetration of cell phones through out the globe.
I know evolution sucks. So far, evolution has worked for laptops. But there is a trend-shift as evident by changing minds of the consumers who need up-to-date gadgets. Or should I say that the the laptops have lost luck just because evolution has started favoring smartphones now?
It's not about smartphones and tablets making more and more sense than laptops on a long commute or a trip and it's not about just chatting, web browsing, or even watching the videos on your devices. The real reason is smartphones are increasingly able to match the processing speed of laptops and the time isn't far away when the smartphones/tablets will match the laptops in terms of productivity too.
There can be many reasons why smartphones have been pushing laptops into a corner, but two of them stand out: Need for customization and profitability. Mobile phones are exceptionally good at making money. Talking about Apple, that is known for selling the Best Smartphones as iPhone which is the best SBU of Apple is making more profits off Cell Phones (iPhone) than the entire Laptops ((MAC) and iPods (Music and Entertainment) division.
A Smartphone and a Laptop will always compete with each other at different levels but one cannot declare a smartphone or a laptop as a winner.
Even if they start competing on the same price levels, Interface and technology.
Will do a head to head comparison of a smartphone with a laptop in my next blog which will be upp soon.
So just Stay tuned and I am Open for suggestions for my next upcoming blogs as well.
The following two tabs change content below.