Developers submitting apps by November 1 could grab up to $200,000 for their effort
Want to earn USD 4 Million? Time to make an app for Tizen!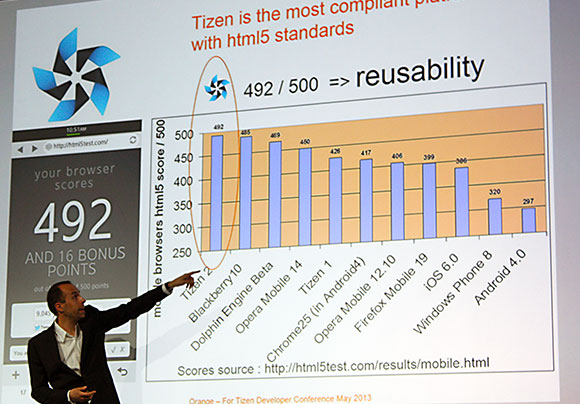 Samsung tagging with Intel, is all set to storm the smartphone market with it's native upcoming smartphone OS, Tizen. Samsung in an effort to attract developers to make apps for Tizen has announced an amazing prize pool of USD 4 million. Obviously, the dev community is busy with iPhone and Android OS and now more recently even Windows phone, such an incentive by Samsung has become but a necessity.
"Tizen App Challenge" is an initiative to kick of the development platform for Tizen. App submissions are, "Games" and "Non-Games" with a list of sub-categories. According to the announcement, the winning entry in "Games" to win $200,000, followed by 2 runners up at $100,000 each and then $40,000 is allotted for the 3 games. "Non-games" prizes to be $120,000, $60,000 and $30,000 respectively.
This can turn out to be an amazing opportunity for devs who are craving to climb up the clutter and get featured on the Android and iOS app stores, get noticed in a newer platform and win cash prize for it.
All entries to be submitted before 1st November 2013 to be eligible for the Tizen App Challenge, for details check out : TIZEN APP CHALLENGE.
The following two tabs change content below.
Erum Shakil is an experienced marketing business grad and a technology enthusiast. She has been running her very own YouTube channel to satisfy her pangs for geeky desires and helping others in the process. Offline, she is an experiential marketing strategist, specializing in 360 marketing communication designs for multiple brands in various industries.
Latest posts by Erum Shakil (see all)