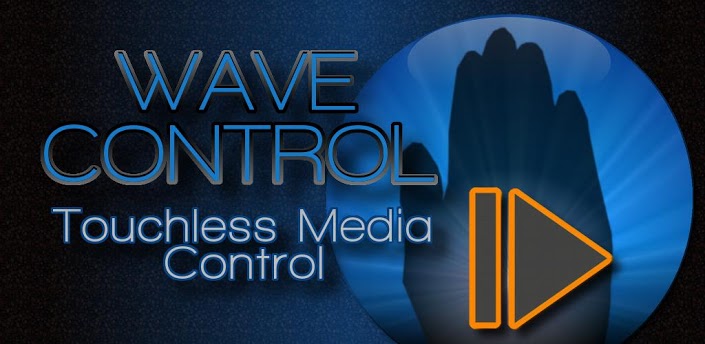 Remember the fancy ad where Samsung shows a pool graduation party where the cool kid is eating ribs and waving at his phone to answer his call? Of course you do!! Well there is an app at Google Play, long before Galaxy S4 surfaced out or even Galaxy S3 for that matter, that let's you do just the same – ok somewhat the same.
No I'm are not joking and yes April's fool is long gone, you can now actually control your android device with ONLY a wave of your hand!
Imagine how awful it'll be to touch your beautiful smartphone or tablet with oily hands or hell stop imagining just recall the time when the world's most important call was coming and your hands were tied with food! All that is about to end, with this new gesture recognition app called "Wave Control."
Wave Control is an Android app that makes use of the front camera of your android device (so devices with no front camera, sorry you might need to wait some more for a more handy solution) to recognize the wave of your hand. The app of course needs a lot of improvements but as a start, let me say, it's more than excellent. I've actually been playing with it half of the day, just trying to play and pause my songs.
The number of waves required to perform a certain action is mentioned at the homescreen of the app, so you don't need to learn it by heart, you'll just start remembering it as you fall in love with this app. The pro version of Wave Control is expected to have gesture customization feature (I'd be the first one to pay for that!)
What's even better about the app is, it runs in the background and allows call controlling functions as well, so the sensor can always keep an eye on any waving of your hands and perform the desired action.
Smartphone
 that recognize 
hand gestures
 without touching the screen had been a widely discussed concept, and currently 
Sony
Xperia
 Sola is expected to have a similar function and be released sometime in summer this year.
Download Wave Control now – Free from Google Play
The following two tabs change content below.
Erum Shakil is an experienced marketing business grad and a technology enthusiast. She has been running her very own YouTube channel to satisfy her pangs for geeky desires and helping others in the process. Offline, she is an experiential marketing strategist, specializing in 360 marketing communication designs for multiple brands in various industries.
Latest posts by Erum Shakil (see all)